All proceeds from our shop go towards supporting child- and youth-led reconciliation-based events and initiatives. 
For questions about the shop, please don't hesitate to contact us. 
Select View Block
Image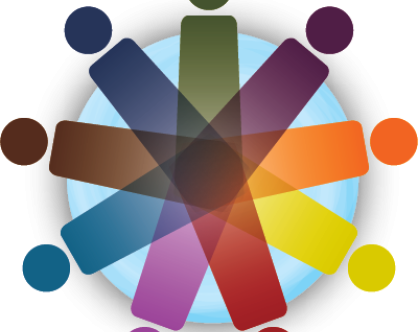 Membership
Membership at the student and individual levels includes quarterly newsletters, access to on-line research and resource materials, and updates on events and conferences.
Image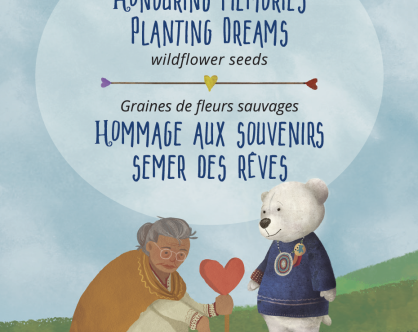 Honouring Memories, Planting Dreams Seeds
An Honouring Memories, Planting Dreams seed packet contains a mix of perennial wildflower seeds and grasses!
Image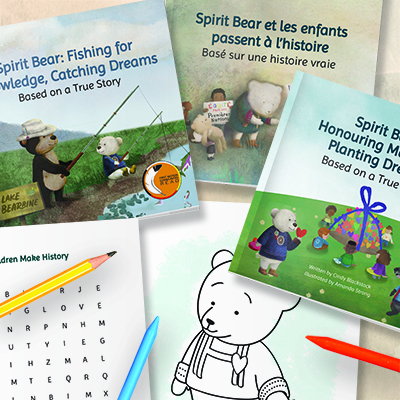 How to Order the Spirit Bear Books
The Spirit Bear books are available for purchase online through Indigo-Chapters, Amazon, or in person at a local bookstore near you! 
 
Bookstores, wholesalers, educational institutions, or anyone who would like to place a large order (over 10 books) can also contact University of Toronto Press Distribution. They sometimes have wholesale seasonal discounts, so we recommend contacting them and asking if they have any wholesale discounts available at the time of your purchase.

Distribution: University of Toronto Press Distribution
www.utorontopress.ca | 1-800-565-9523
 
If you are interested in selling the Spirit Bear Book Series, please contact Ampersand Inc.
Sales: Ampersand Inc.
www.ampersandinc.ca | 1-416-703-0666
 
If you have further ordering questions or you are placing an international order, please contact us.