Honouring Memories, Planting Dreams
Celebrated in May and June, Honouring Memories, Planting Dreams invites people of all ages to plant heart gardens in memory of children lost to the residential school system, to honour residential school survivors and their families, and support the legacy of the Truth and Reconciliation Commission (TRC). 
The inaugural Honouring Memories, Planting Dreams event took place at Rideau Hall as part of the Truth and Reconciliation Commission of Canada's closing ceremonies on June 3, 2015. In support of the main event, individuals and organizations across Canada planted more than 6,000 hearts in over 80 heart gardens. 
Planting a garden represents our commitment to reconciliation: both require our ongoing care, attention, and commitment in order to prosper. Read on for actions you can take to participate in Honouring Memories, Planting Dreams.
In the spotlight: 
Take action and plant your heart garden! 
Whether you are an individual, a group, or an organization, anyone can plant a heart garden to show their commitment to reconciliation. Check out the heart garden gallery for inspiration, or see below for some frequently asked questions. Don't forget to take pictures of your heart garden and share them on social media using #HeartGarden and #HonouringMemoriesPlantingDreams.
Image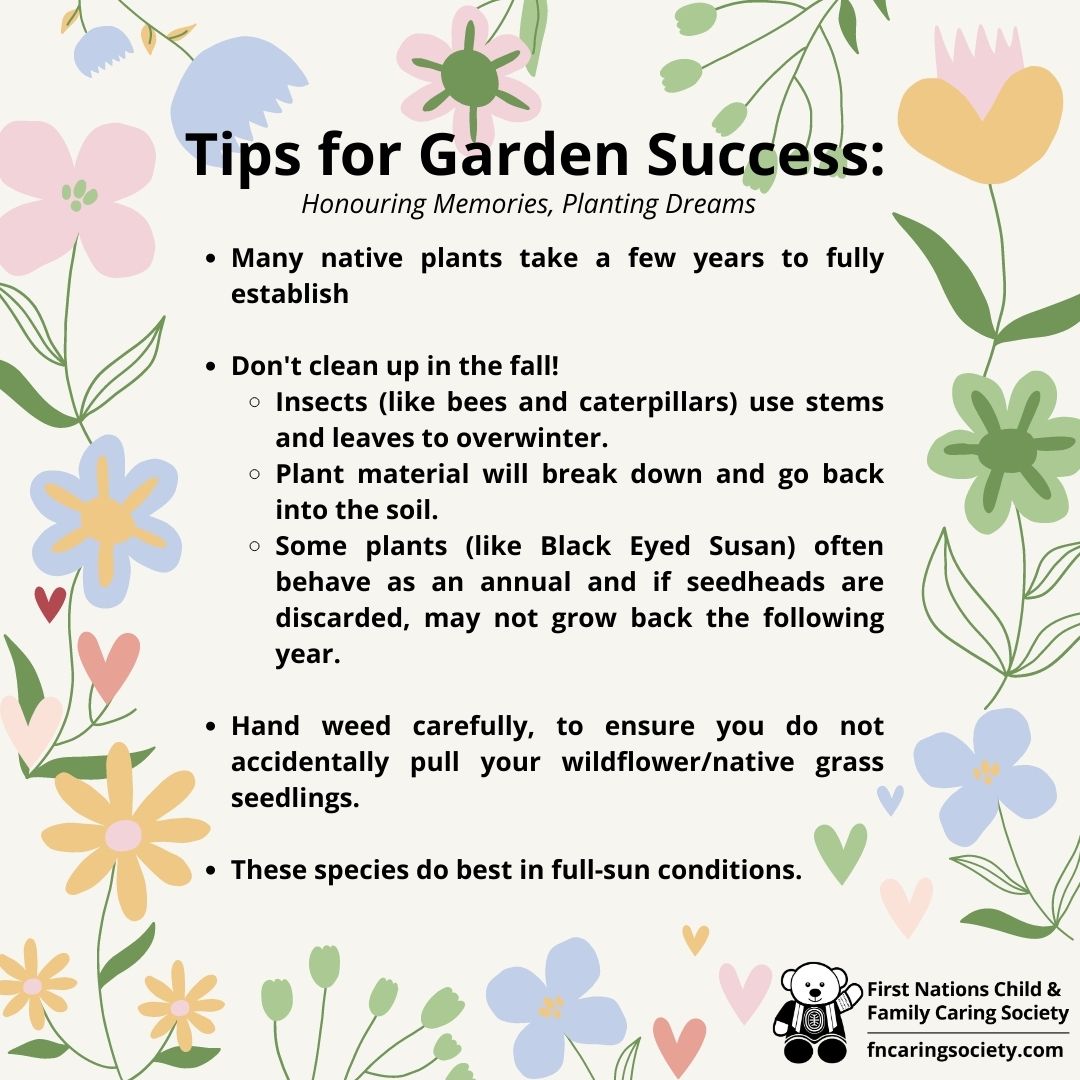 Image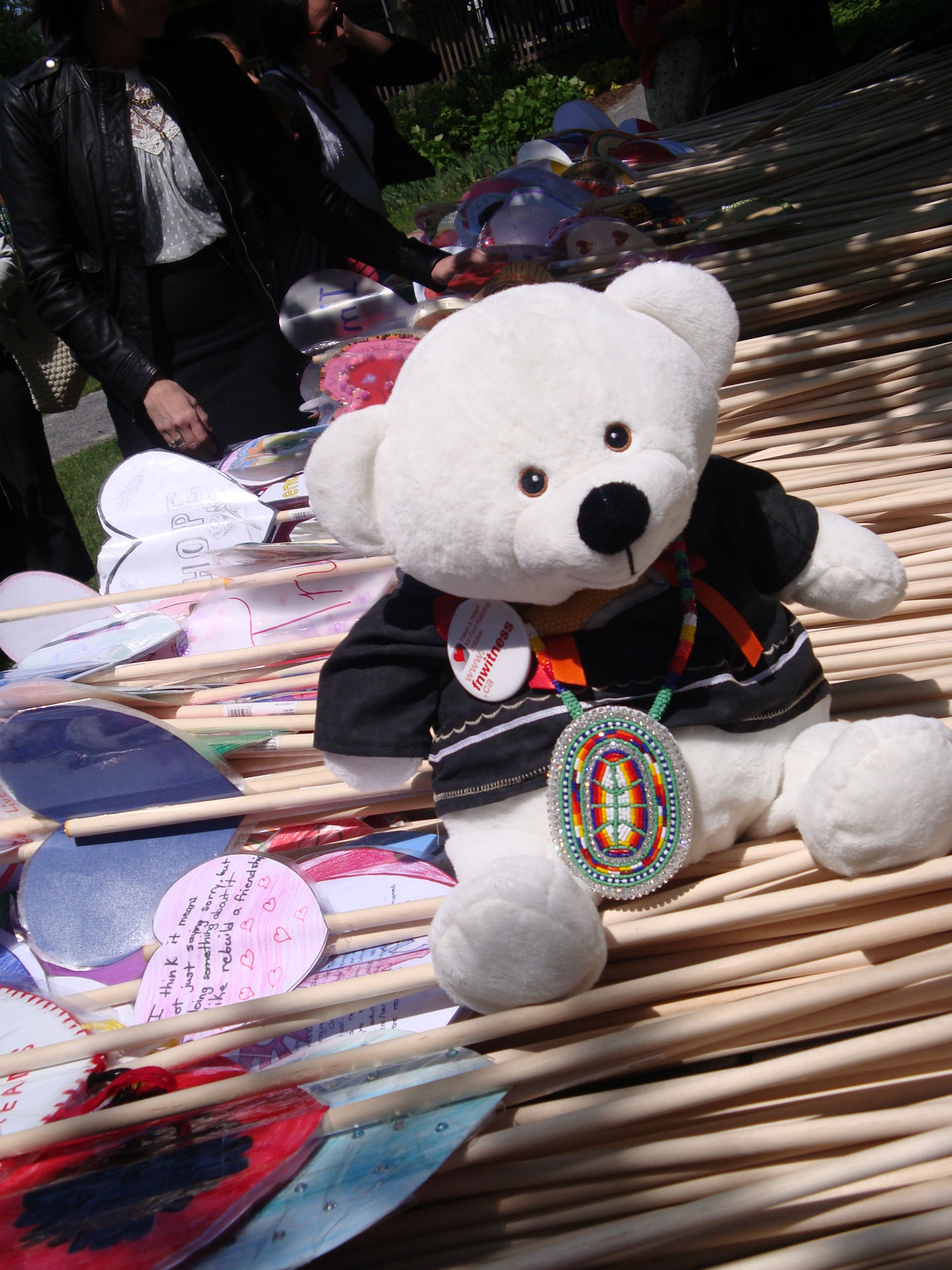 Getting ready to plant your heart garden
Who can plant a heart garden?  
Anyone can plant a heart garden! You can plant your heart garden indoors or outdoors, and they can be made of decorated paper hearts or include real flowers and medicine. Be creative and speak from your heart! 
How can I get started? 
Before getting your paws dirty, take the time to learn about the history of residential schools and their ongoing impacts, and how you can work toward reconciliation. You can explore the related resources in the drop-down menu, or visit the external resources below to get started on this learning. 
How to get your heart gardens ready for planting
After learning about the history and legacy of residential schools, decorate your paper heart in a way that honours the children who attended or were lost to residential schools. Be creative with the images, colours, and words you use. 
Cut out the heart but leave it joined at the top so you can fold it along the line. 
Fold the heart at the top to make it two-sided, so the decorated sides are on the outsides. 
Glue your stick to one side of the heart on the inside, and fold the other side over to seal both sides together and seal the heart to the stick. 
Insert the stick into your garden's soil, flower pot, or another area where you will plant it. 
What should I plant in my heart garden? 
In addition to planting paper hearts, you can plant flowers and create a living memorial to residential school survivors. Consider planting native species that support pollinators like bees and bloom throughout the season. We are also selling seeds in our shop! 
Each packet is full of wildflower and grass seeds native to Ontario, with many native to an even larger region. The benefit of growing plants native to your region is that native plants have co-evolved with all the other members of your local ecosystem. 
Each packet contains: Black Eyed Susan (Rudbeckia hirta), Butterfly Milkweed (Asclepias tuberosa), Flat Topped Aster (Doellingeria umbellata), Foxglove Beardtongue (Penstemon digitalis), Fowl Bluegrass (Poa palustris), Yellow Prairie Grass (Sorghastrum nutans), Little Bluestem (Schizachyrium scoparium), New England Aster (Symphyotrichum novae-angliae), and Wild Bergamot (Monarda fistulosa).