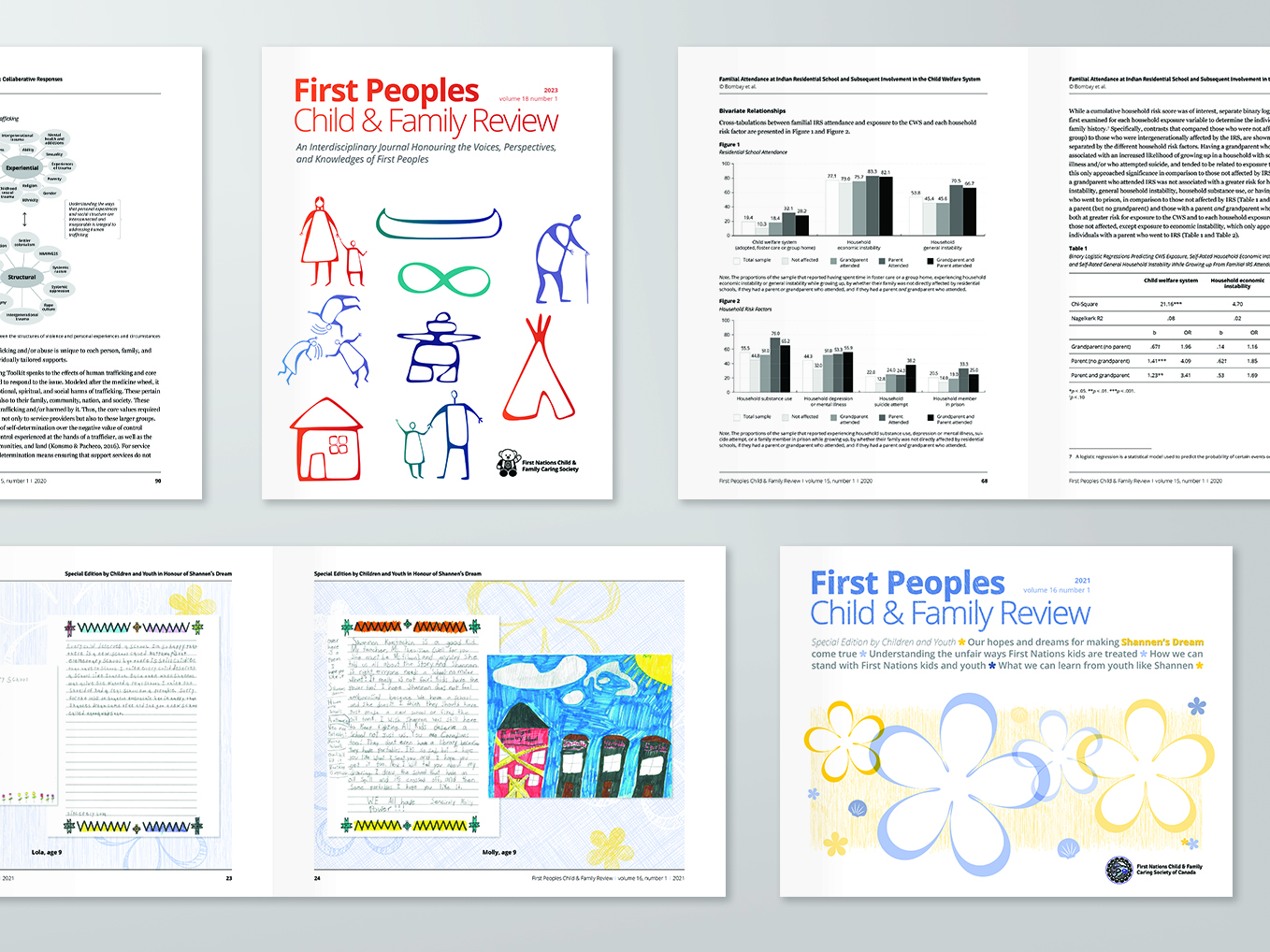 First Peoples Child & Family Review
Latest News
About
The First Peoples Child & Family Review is dedicated to interdisciplinary knowledge honouring the voices and perspectives of Indigenous peoples and non-Indigenous allies and supporters. We strive to reach beyond the walls of academia to promote research, critical analysis, stories, standpoints, and educational publications which advance innovation within child, family, and community based-matters for First Nations, Métis, and Inuit, as well as Indigenous peoples abroad. 
We understand that knowledge is held and shared in many ways and that we grow as a community by celebrating this fact. Therefore, we welcome submissions from all people in Canada and abroad and highly encourage children and youth to contribute. We accept submissions in many languages, including: English, French, sign-language, and Indigenous languages. In addition to written formats, we also accept audio recordings, illustrations, and audiovisual formats.
Every issue of the First Peoples Child & Family Review is available online and free to the public to view and download. To access the current issue or browse the archives, visit fpcfr.com
The First Peoples Child & Family Review follows the World Intellectual Property Organization guidelines on Indigenous intellectual property and the principles of Ownership, Control, Access, and Possession (OCAP). 
The Caring Society would like to acknowledge the generous support of the Social Sciences and Humanities Research Council of Canada for the First Peoples Child & Family Review.
Contact
For questions regarding the First Peoples Child & Family Review or the Open Journal System, please contact our Coordinating Editors:
Marc St. Dennis - mstdennis@fncaringsociety.com
Brittany Mathews - bmathews@fncaringsociety.com
Andrea Auger - aauger@fncaringsociety.com
Shopping Cart
Your shopping cart is empty.