Background Image

Image

Tribunal released its ruling providing detailed reasonings following the July 26, 2023 Letter-Decision finding that the revised Final Settlement Agreement on compensation satisfies its compensation orders.

Background Image

Image

Spirit Bear's Guide to Reconciliation 2024 calendars are now available for purchase. Order by December 11th to receive by Christmas!

Background Image

Image

Our new information sheets explain how Nations can access capital funding under 2021 CHRT 41 for the delivery of FNCFS and Jordan's Principle.

Background Image

Image

Celebrated each year on February 14, Have a Heart Day brings together caring Canadians to help ensure First Nations children have the opportunity to grow up safely at home, get a good education, be healthy, and be proud of who they are.

Background Image

Image

The Federal Court approved the Revised Final Settlement on Compensation, so what comes next? Our latest information sheet answers these questions.
The Caring Society stands with First Nations children, youth and families so they have equitable opportunities to grow up safely at home, be healthy, get a good education and be proud of who they are.
Image
Meet Spirit Bear
A member of the Carrier Sekani Tribal Council, Spirit Bear represents the 165,000 First Nations children impacted by the First Nations child welfare case at the Canadian Human Rights Tribunal, as well as the thousands of other children who have committed to learning about the case and have taken part in peaceful and respectful actions in support of reconciliation and equity.
Image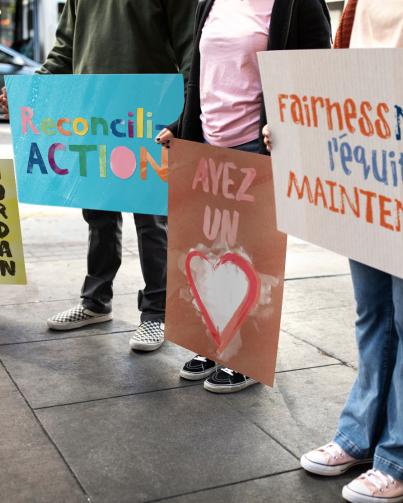 What You Can Do
No matter who you are or where you're from, you can take peaceful and respectful actions to help make a better Canada for First Nations and all children and their families. There are a lot of ways you can make a difference!
Image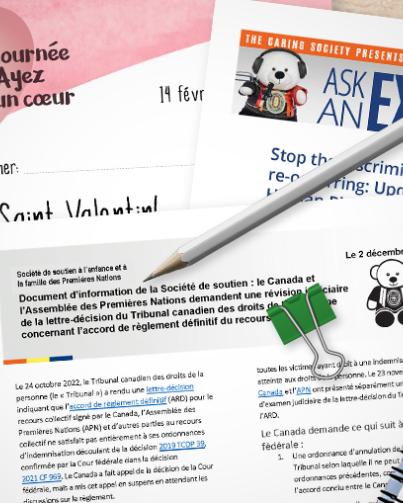 Knowledge Portal
The Knowledge Portal is a searchable database and related links that provides access to a variety of annotated literature reviews, reports, guides, films, booklets, studies, journal articles and presentations all related to Aboriginal children and families in Canada and similar countries.
Image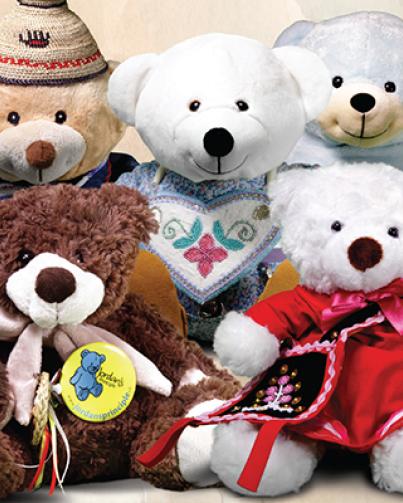 About Our Organization
The Caring Society works to ensure the safety and wellbeing of First Nations youth and their families through educational initiatives, public policy campaigns and quality resources to support communities.