Honouring Memories, Planting Dreams
Celebrated in May and June, Honouring Memories, Planting Dreams invites people of all ages to plant heart gardens in memory of children lost to the residential school system, to honour residential school survivors and their families, and support the legacy of the Truth and Reconciliation Commission (TRC). The act of planting represents our commitment to reconciliation. Read Spirit Bear's Guide to the Truth and Reconciliation's Calls to Action here
Image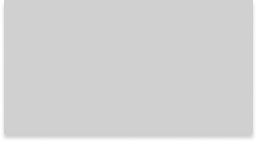 In some ways, planting gardens offers lessons on working for reconciliation. Like planting a garden, taking part in reconciliation takes ongoing attention and learning. The garden represents reconciliation; a garden is alive and requires our collective care and commitment to prosper. Both are places where knowledge and action meet, where we honour the past, and prepare for the future. Spirit Bear teaches us all about this in his book, Honouring Memories, Planting Dreams, have a read with your class, family or at daycare - there's even a handy learning guide to accompany the book!
The inaugural Honouring Memories, Planting Dreams event took place at Rideau Hall as part of the Truth and Reconciliation Commission of Canada's closing ceremonies on June 3, 2015. In support of the main event, individuals and organizations across Canada planted more than 6,000 hearts in over 80 heart gardens. 
Join us this summer in planting a heart garden while #Hibernating4Health! For instructions, ideas, and resources to help you get started, visit the FAQ page here. 
Finding Your Place in Reconciliation: The step-by-step activity supports people in learning about the impact of residential schools, engaging with the TRC's Calls to Action, and creating a personal and specific goal that helps one Call to Action come true. Download it below or find it with other supporting resources on the FAQ page. 
Reconciliation is all of us. Read this information sheet for ways you can help make a difference. 
Learn more about the significant roles these historical figures held in the Residential School System here so that we can reconcile history together.