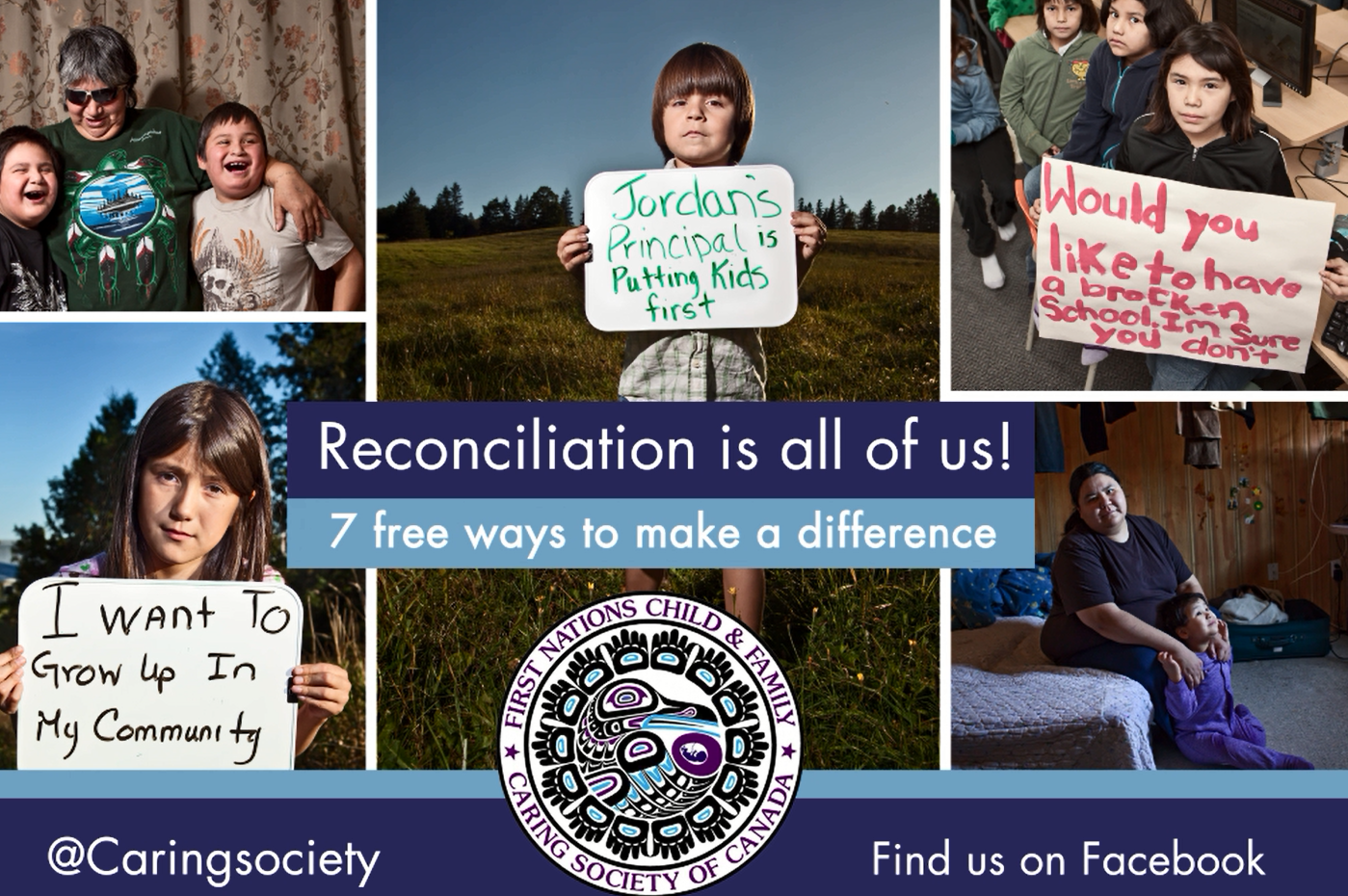 The Caring Society was really busy from September 2017 to August 2018! Check out our Newsletters and Annual Report to read more of what we have been up to.
In the meantime, here are some of our key accomplishments:
Campaigns

Spirit Bear

Spirit Bear published Spirit Bear and Children Make History, his first illustrated children's book and there is a free learning guide to go with it. 
We launched the  Reconciliation Am-bear-ssadors program - communities around the world can host a teddy bear ambassador to learn about reconciliation and support the legacy of the Truth and Reconciliation Commission.
The Spirit Bear Plan to End Inequalities in Public Services for First Nations Children, Youth, and Families was unanimously endorsed by the Assembly of First Nations, the Chiefs of Ontario, and supported by Indigenous and non-Indigenous people around the world.

Jordan's Principle

Since May 2017, over 60,000 Jordan's Principle cases were approved. 
The inaugural Jordan's Principle Scholarship was awarded to three outstanding First Nations students for their commitment to Indigenous children's health and community service.

I am a Witness

The Canadian Human Rights Tribunal issued a fifth legal order on First Nations child welfare.

Reconciliation in Action

At least 1,000 children, youth and adults came to Parliament Hill on February 15 to celebrate Have a Heart Day.
We introduced the Touchstones of Hope to more than 300 enthusiastic students, and provided training to at least 50 participants. 
We announced Reconciling History, an upcoming self-guided walking tour through downtown Ottawa, teling the true story of Dr. P.H. Bryce and Duncan Campbell Scott.

Resources

We published four newsletters featuring 43 articles and 3 guest contributions.
Our pro-bono legal team helped us make a documentary called It Takes All of Us to Enforce the Law.
We published two issues of the First Peoples Child & Family Review.
We appeared in the news over 330 times, nationally and internationally!
Shopping Cart
Your shopping cart is empty.